Churchmen
Faith of the Fathers: Cabells and Religion
Though there is evidence that Nicholas and Rebecca Cabell, parents of William Cabell the émigré, dissented from the Church of England during the seventeenth century, their son became a staunch supporter of that church in Virginia. At various times a lay reader, vestryman, and church warden, William Cabell contibuted most to the development of the Anglican Church in Virginia by helping to establish new parish boundaries and new church builings. The Burgesses were responding in part to Cabell's suggestions when they formed Albemarle County out of Goochland County in 1744 and St. Anne's Parish out of St. James' Parish in 1745. Rev. Robert Rose, a close personal friend of William Cabell, became the parish's first priest. The two worked together to advance the established church; in Cabell's words, "I built the Churches and Mr. Rose preached in them."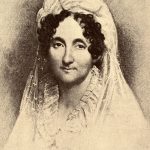 Many of the Cabells followed William Cabell in devotion to the Anglican Church, and to its post-colonial successor, the Episcopal Church. Nicholas Cabell, for example, raised his family in the Episcopal Church, one of the few Virginians to do so during that denomination's difficult years immediately following the Revolution. One of his children, William H. Cabell, chose not to attend church as an adult, however, until his wife, Agnes S. B. Gamble, switched denominations from Presbyterian to Episcopalian on condition that her husband attend faithfully. Most Cabells were more willing members, and one, Rt. Rev. William Cabell Brown, was even Bishop of the Diocese of Virginia (in office 1919-1927).
Not all Cabells, of course, worshiped in the Episcopal Church. As it did in the Commonwealth of Virginia, religious affiliation within the extended Cabell family varied tremendously. A significant contingent of Cabells attended Hampden-Sydney College and claimed membership in the Presbyterian Church. Nicholas Cabell, Jr., for example, finished at Hampden-Sydney in 1799 and switched his allegiances from the Episcopal to the Presbyterian Church. Other family members, including Nicholas Cabell, Jr.'s son, Nathaniel Francis Cabell, made even more radical denominational changes, taking part in the massive reorganization of American Christianity in the nineteenth century. [For more background on religion in Virginia, see "Denominational Changes…"]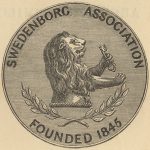 Dr. John J. Cabell (1772-1834), of Lynchburg, was one of the first in Virginia to accept the teachings of Emanuel Swedenborg, founder of the "New Church" or "New Jerusalem." N. F. Cabell later converted as well and became an ardent promoter of the sect in both public and in private. The seal at right is from N. F. Cabell's' personal, signed copy of Swedenborg's Opuscula Philosophica (published posthumously in 1846). He purchased the book in 1847, the year before issuing his "Reply to Dr. Pond," a strong rebuttal of a Presbyterian clergyman's criticism of his religion.
Additional Sources Consulted:
William Goodwin, The Right Reverend Richard Channing Moore, D. D. (n.p., 1914)
Nathan Hatch, The Democratization of American Christianity (1989)
Francis Walker, The Early Episcopal Church in the Amherst-Nelson Area (1964)