Col. Nicholas Cabell (1750-1803)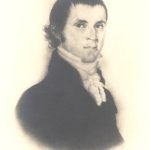 The youngest son of William and Elizabeth Cabell, Nicholas Cabell (b. 1750) did not let his youthful stature prevent him from participating energetically in the Revolutionary War effort. In emulation of his older brothers, he rushed home from William and Mary in May 1775 to help mobilize Virginia for war. That September, his brothers William and John Cabell helped give their younger sibling the opportunity to serve in a distinguished capacity. They were members of the district committee that named Nicholas Cabell captain of a company of Amherst County minute men. As leader of fifty men, Nicholas Cabell conducted regular drills and led them down the James River towards Williamsburg when summoned by the Assembly in May 1776.
Obtaining a prestigious commission in the Amherst County militia was only one of several steps towards maturity that Nicholas Cabell took in the 1770s. He married Hannah Carrington in April 1772 and welcomed future Governor and firstborn child William H. Cabell in December of that year. Upon the death of his father in 1774, Nicholas Cabell–who had to that point received the least family land as a result of his youth–inherited his father's home, remaining lands, and the enslaved African Americansliving at Warminster. Pleased with his service with the militia early in the war, county officials again enlisted his aid in July 1778, requesting that he raise additional troops as a Lieutenant Colonel. Following the organization of the new Amherst Parish in 1779, parishioners elected him a vestryman and confirmed his elite standing in central Virginia. In that same year, voters first sent him to the General Assembly as a delegate from Amherst, inaugurating a political career that would span for over two decades.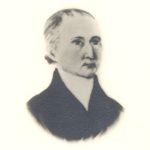 Flush from these and other successes, Nicholas Cabell received a further boost in September 1780 when the Amherst County Court passed a resolution recommending him to Governor Thomas Jefferson "as a proper person for a Col., of the First Battalion." Along with several other members of his family, including his brother Joseph, Col. Nicholas was present at Lord Cornwallis' surrender at Yorktown.
After the Revolution, Nicholas Cabell flourished politically and materially while confronting several difficult family crises. His neighbors elected him state senator from the Buckingham, Albemarle, Amherst, and Fluvanna district in 1786, a position which he held until January 1801. He orchestrated the incorporation of the town of Warminster on his lands by an act of the General Assembly in 1788 and brought the Freemasons to Warminster in 1791. So broad was his influence that the trustees of Washington College (now Washington and Lee) named him one of their number 1796-1797. Tragically, Nicholas Cabell endured private tragedy while experiencing public success. His seventh child, Mary Carrington, died in infancy in 1784, and the child of his old age, Paul Carrington, died in infancy in 1791. To deepen his sense of loss, daughters Hannah (b. 1786) and Henningham (b. 1787) each died in 1794.
In 1800, Nicholas Cabell's own health began to decline. While on a trip to the Virginia Springs in 1803 to recuperate, he slipped on a rock and was badly bruised. He died in August 1803 and was buried next to his father at Warminster.
Additional Sources Consulted:
Cabell Family Papers (MSS 5084)
R. W. Cabell, The Cabells and the Decade of Decision (1996)
Elizabeth C. D. MacIntosh, Cabell FootPrints in History (2000)